What is HACCP?
Hazard Analysis Critical Control Points (HACCP) is an internationally recognized method of identifying and managing food safety related risk and, when central to an active food safety program, can provide your customers, the public, and regulatory agencies assurance that a food safety program is well managed.
HACCP is a management system in which food safety is addressed through the analysis and control of biological, chemical, and physical hazards from raw material production, procurement and handling, to manufacturing, distribution and consumption of the finished product.
HACCP Plan in Hefei Dielegance Biotechnology Co., Ltd.
Today, many of the world's best manufacturers and vendors use the system as a basis for their food safety management programs and for compliance with GFSI audit schemes.
Through analysis of hazards and where they can occur, Hefei Dielegance Biotechnology Co., Ltd. implements systems and procedures to minimize risk. We provide a truly hands-on food safety management system at each and every operation in the management of critical control points.
A food safety program, however, does not just stop with HACCP. To be effective, prerequisite programs such as pest control, traceability & recall, hygiene and sanitation need to be developed and implemented. Additionally, the issue of ensuring that suppliers and distributors also have a food safety program needs to be addressed through development of ingredient specifications and a vendor assurance system.
Hefei Dielegance Biotechnology Co., Ltd, devotes itself to the natural garlic oil product from raw material to finished product. We establish a complete system to control the product quality from raw material plantation, technological support, sample production, sample quality check, QC (quality control), bulk production, packaging and warehousing.
Garlic Oil Hazard Analysis Sheet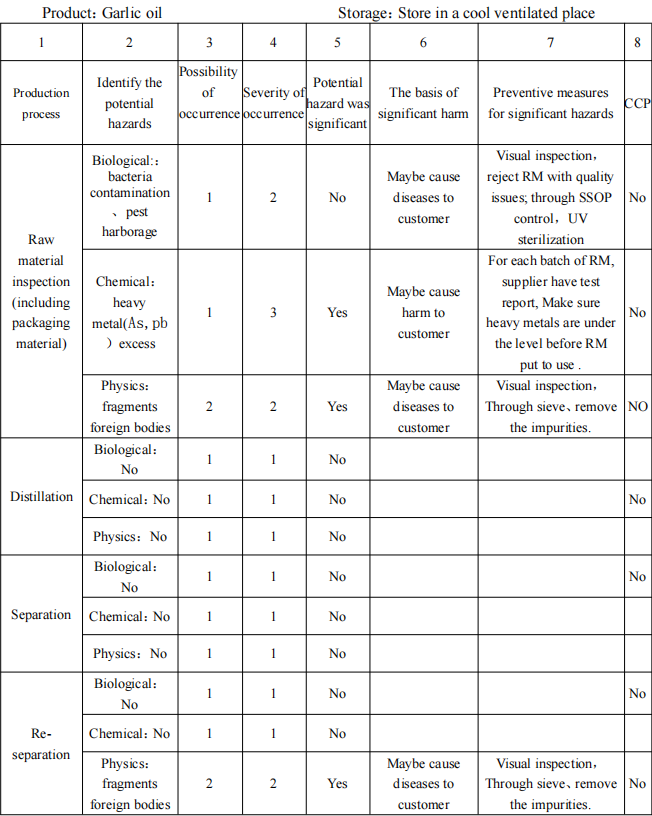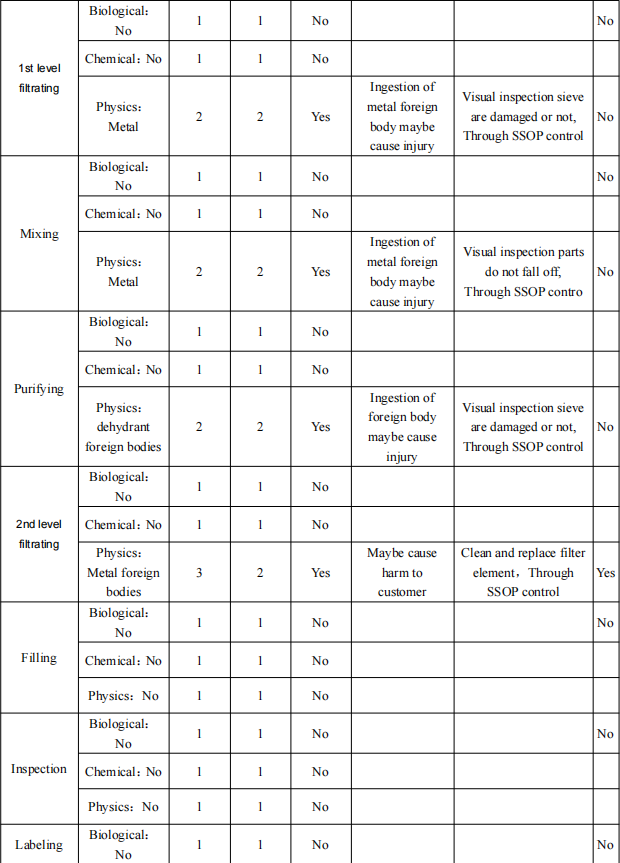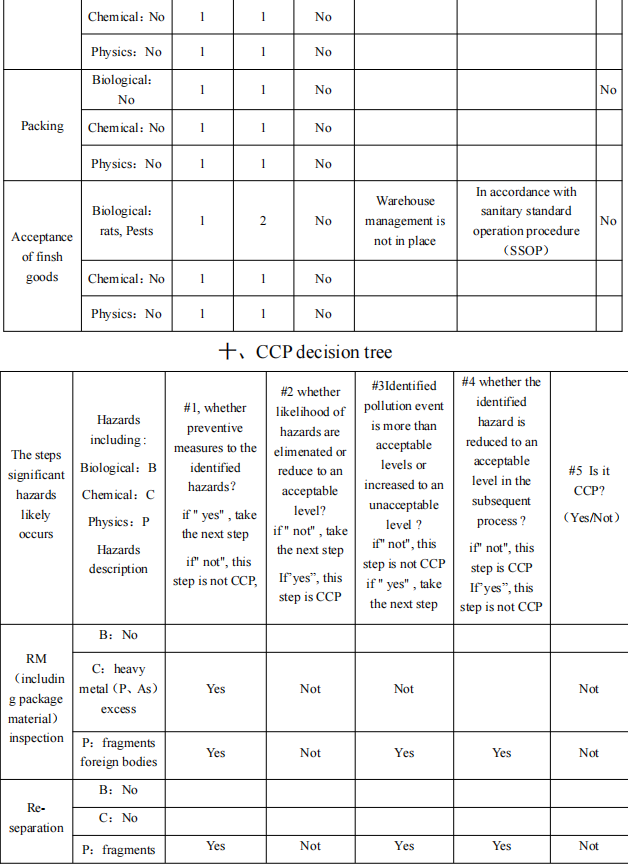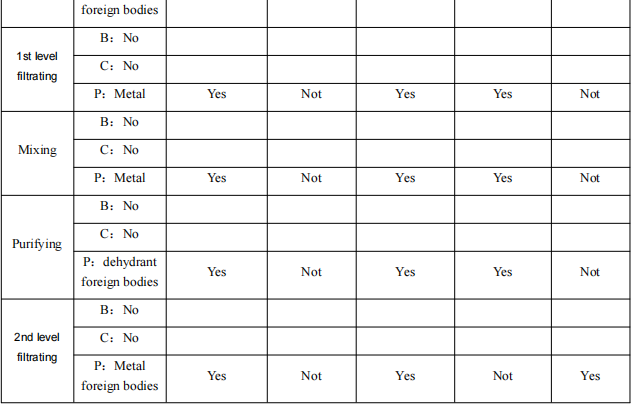 Garlic Oil HACCP PROJECT
Hefei Dielegance Biotechnology Co., Ltd. is always on the way to produce and supply industry-leading quality natural garlic oil for the customers around the world. Based on the competitive price and quality consistency, food companies and pharm companies as well as healthcare supplement companies around the world has established long-term solid business relationship with us.
If you are looking for natural garlic oil, Dielegance Biotechnology is your trustworthy business partner. For more product details, you can check it in our product page Garlic Oil. Welcome to contact us or send us an email for inquiry.