When talking about garlic oil, people normally think about its use for food seasoning and condiments. Nowadays, more and more people begin to realize its health benefits for humans due to its active ingredients. Garlic oil can be used in the treatment of elevated blood lipid levels insufficiently influenced by diet, in the improvement of the circulation in peripheral arterial vascular disease and to prevent the age-dependent vascular changes in our bodies. Garlic extracts also have antibacterial and antimycotinc properties, inhibit platelet aggregation, prolong bleeding and clotting time and enhance fibrinolytic activity.
Hefei Dielegance Biotechnology Co., Ltd., dedicated to the natural garlic oil research and development after its success in the conventional and organic herbal extract products production, has been always on the way to producing natural garlic oil and supplying criteria conformed natural garlic oil all these years long. Along with the time going on, we have developed a complete set of research and development system on garlic oil and ginger oil production from the raw material plantation to the end product. Now as a leading supplier and manufacturer in China even in the world, our garlic oil or garlic essential oil takes the leading positing among the garlic oil industry standard.
According to State Criteria for Food Safety (GB 1886.272—2016), natural garlic oil for food additives shall be tested by sensory identification method.

Garlic Oil Color Evaluation
In order to avoid the influence on the chromatic characteristic by color contrast effect of light, chromatic adaptation of evaluator, diffuse light source, all surfaces within and around the working area shall be achromatic. The surfaces shall be light grey with reflectivity from 0.3 to 0.5.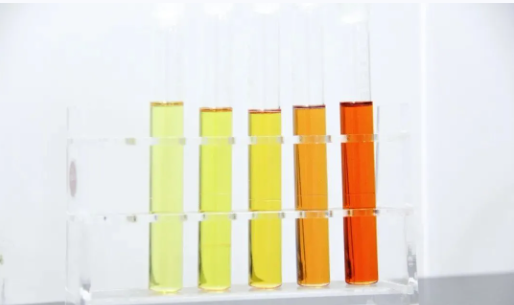 Color Comparison Tube
Working area brightness shall be moderate and even, and wall brightness shall be nearly 100cd/㎡.
Evaluation room brightness shall be equal to or higher than that in the ambient enviroment.
Color: yellow to reddish orange.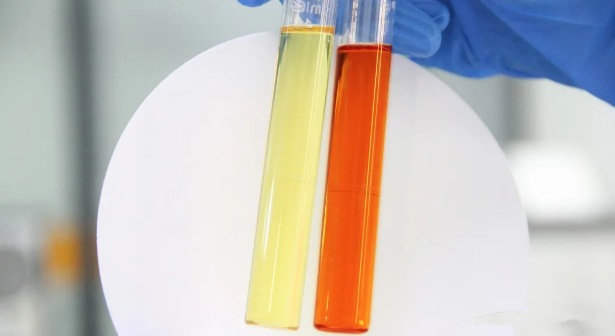 Color Comparison Tube – Visual Observation
Flavour and Aroma Evaluation
Perfume-blotter: clean and non-contaminated one
Liquid spices: use perfume-blotter to dip 1cm-2cm pre-inspection specimen and standard sample, then smell it.
During the natural flavour and fragrance evaluation, top note, middle note and end note in the volatile process shall be appraised to evaluate its quality.
Fragrance and Aroma: characteristic garlic aroma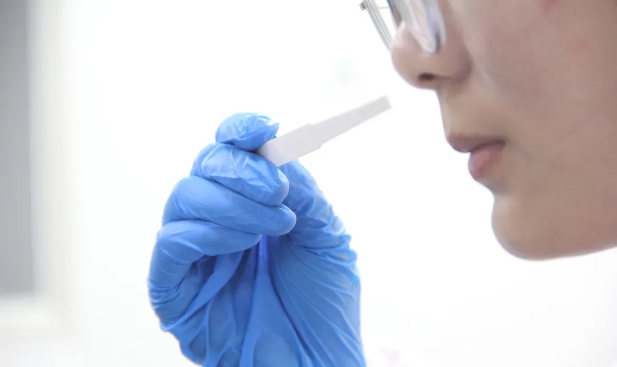 Identification Method: GB/T 14454.2—2008 Flavour and Aroma Evaluation Method
This standard shall be suitable for the identification of natural garlic oil extracted from the garlic bulb (Allium sativum L.) by steam distillation method.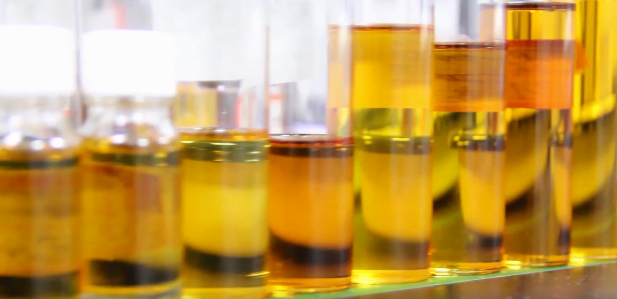 Are you looking for the best Natural Garlic Oil FCC Grade? If so, Hefei Dielegance Biotechnology Co., Ltd. would be your trustworthy Natural Garlic Oil supplier and manufacturer in China. For more product details, you can check information on our product page Natural Garlic Oil or contact us via email address simon@dielegancebiotech.com