Garlic and its key constituents have been the subject of hundreds of scientific studies. Garlic has been used worldwide for thousands of years for nutrition and health. Source Naturals Garlic Oil contains true oil of garlic extracted from whole fresh garlic bulb, and suspended in pure soybean oil. It is a convenient way to receive the benefits of garlic in concentrated form, without the taste and odor.
Therefore, raw garlic bulb becomes more and more important from the begining of garlic oil production. In the middle and last ten days of May, it is the harvest season in the main garlic planting areas of Jiangsu, Shandong, Henan and Anhui provinces. Besides, it is also the harvest season of Hefei Dielegance Biotechnology.
On May 26, 2022, Hefei Dielegance Biotechnology hold a theme activity called "Hefei Dielegance Biotechnology – call you to collect garlic" on the top floor of the company, reflecting the characteristic charm of the current garlic harvest season.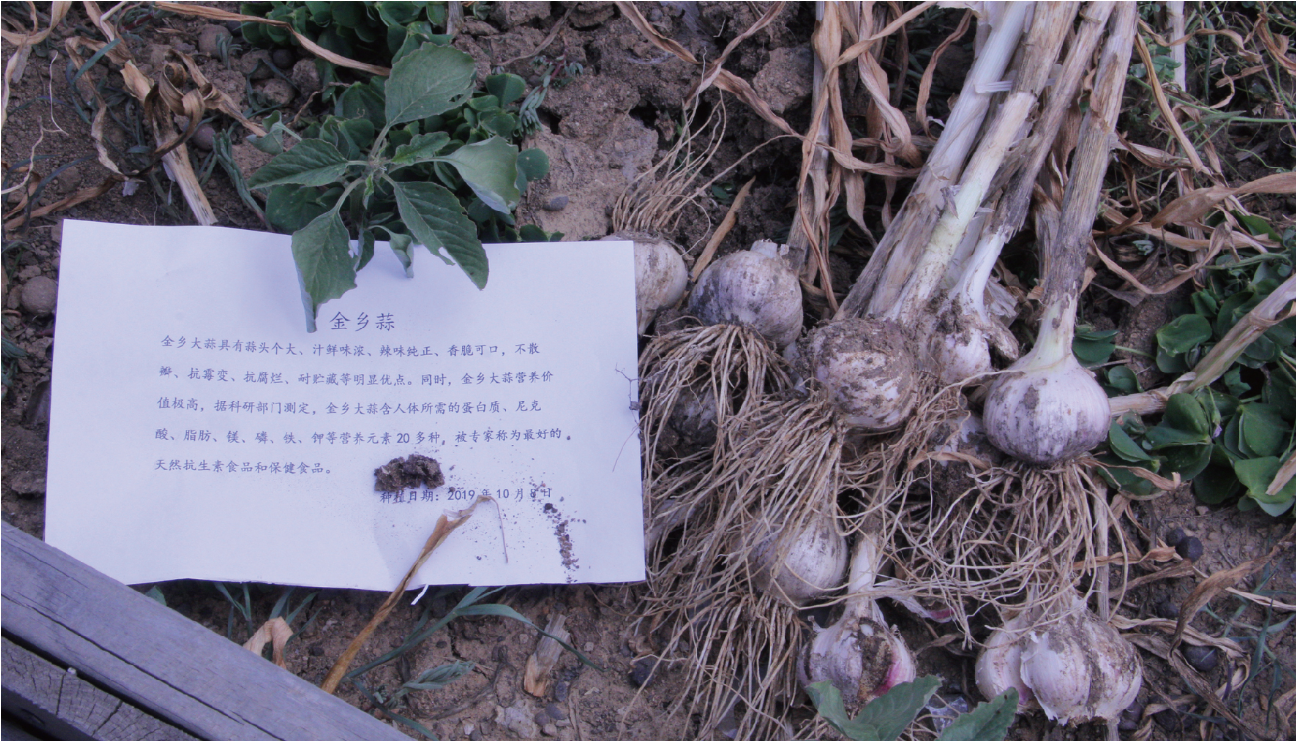 At the activity site, manager Wang of the company's technology department introduced the garlic varieties harvested this time, which were from Jinxiang, Lanling, Shandong Province and Yancheng, Jiangsu Province. At the same time, manager Wang of the technology department analyzed and compared the characteristics, yield and garlic size of different garlic varieties. From seed selection, sowing, film covering, seedling raising, watering to harvest, these garlic took 9 months. They were cultivated and matured by the company's employees. Every soil and every garlic showed the wisdom and labor crystallization of Hefei Dielegance Biotechnology people.
Compared with previous years, this year's garlic planting area has been further expanded, and the weather is favorable, so the yield per mu has increased. In addition, affected by the epidemic, the logistics and demand are not smooth, resulting in a serious imbalance between supply and demand, and the price of garlic has been falling all the way. It is really "cheap garlic hurts farmers". This year is the end of building a moderately prosperous society in an all-round way. Individuals have responsibilities, and enterprises have greater responsibilities. We are confident to join hands with the country to win this battle against poverty.
In the era of great health, Hefei Dielegance Biotechnology will always take products as the core, control the "field" to the "tip of the tongue" source of raw garlic, and always keep in mind the mission of the enterprise: to bring delicious garlic products to everyone, at the same time, it can also make more garlic farmers increase production and income.